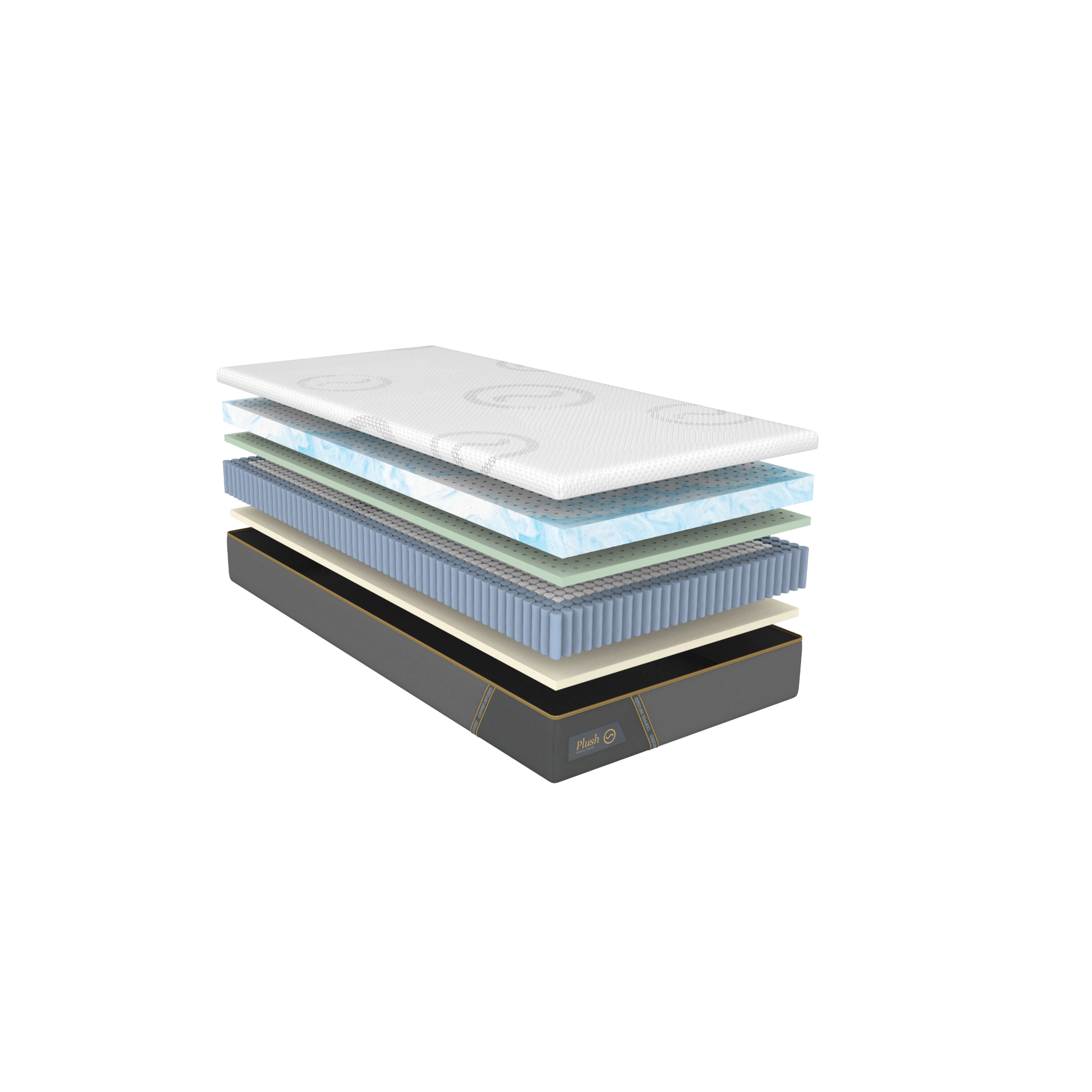 Sleep CoolAll Night Long
Utilizing the cooling properties of copper, our new line of mattresses stays cool to the touch and maintains this temperature all night long.
The Symphony
Mission
Transparency should not be a luxury. At Symphony Sleep, you can rest easy knowing that our curated sleep and lifestyle products are manufactured thoughtfully using high-quality, traceable materials.
Frequently Asked
Questions
Firmness: Consider your preferred level of firmness, whether it be plush, medium, or firm.
Sleep position: Consider your preferred sleep position, whether it be on your back, stomach, or side. Different positions may require different levels of firmness.
Body weight and size: Consider your body weight and size, as these can affect the level of support you need. Heavier individuals may need a firmer mattress to provide adequate support, while lighter individuals may prefer a softer mattress.
Health condition: Consider any health condition you may have, such as back pain, that may require a certain level of firmness or support.
Improved circulation: Adjustable beds allow for elevation of the head and feet, which can improve circulation and reduce swelling in the legs and feet.
Reduced pressure points: Adjustable beds can provide added support and reduce pressure on certain areas of the body, such as the lower back, hips, and shoulders.
Improved breathing: Adjusting the head elevation can help with breathing issues such as sleep apnea and acid reflux.
Reduced pain: Adjustable beds can help to alleviate pain and discomfort associated with certain health conditions such as back pain, arthritis, and fibromyalgia.
Greater comfort: Adjustable beds allow for a greater range of positions, which can provide added comfort for reading, watching TV, or working in bed.
Better sleep: Adjustable beds can help to improve sleep quality by providing the right level of support and comfort.
Convenience: Adjustable beds come with a remote control, which allows you to adjust the bed to your desired position with ease.
© 2023 Symphony Sleep® (Innovative Sleep Technologies Inc.)
All Rights Reserved.